This spring I've been indulging in a plethora of floral products from head to toe, drenching myself in nature's nectars day to night.  I can't keep these delightful treasures to myself any longer, so I thought I'd share my current 10 floral favorites with you:
Jasmine Bliss Radiance Cleanser: I made this cleanser recently and it is divine.  It has a mix of floral EOs with raw organic honey, frankincense, clays, herbal infusions, and extracts.  It's quite rich in texture and scent and my skin and nose are quite pleased.  It cleanses perfectly and smells like heaven every time that I use it.   I am still perfecting the recipe and will share it once I do.
Amrita Aromatics Aphrodite Perfume: Sadly, this blend has been discontinued, but it's a perfect blend of Tulsi (Holy Basil) and Rose.  It's my nighttime perfume of choice and it always uplifts, comforts, and grounds me.  It's perfect because both the tulsi and the rose come through clearly and vividly, playing off one another in beautiful harmony.
Andalou Naturals 1000 Roses Floral Toner:  I recently scored this for about 40% off and it smells divine.  I have been spritizing my face with it throughout the day to enjoy its hydrating properties and its lovely scent.  Made with rose water, rose EO, and several extracts, it's geared toward sensitive skin and smells absolutely fabulous.  It carries a sweet, honeyed rose aroma that I love.
Andalou Naturals 1000 Roses Moroccan Beauty Oil: I also got this on sale and it smells divine like the toner.  I haven't yet used it on my face but as a cuticle oil and it smells and feels wonderful.  I'm used to more power-packed and visibly unrefined oils in my serums and facial oils, but for the scent and price point, this one is an all-purpose (skin, nails, hair) winner.
Bath Petals California Rose Garden Shower Gel: This gel foams like a daydream and is very aromatic.  Once you're surrounded with roses and geraniums, how can you not smile as you're whisked away into a floral labyrinth?  It's truly nourishing for the skin, especially when I add a bit of oil to the bottle, faithfully working as a calming, balancing treatment head to toe.
Neroli Paradise Facial Toner: I made this as well with organic aloe, rose water, coconut vinegar, several hydrosols, a few carrier oils, and a synergy of EOs.  I use it on a cotton pad prior to spritzing my face.  Lovely, lovely, lovely.  A new staple.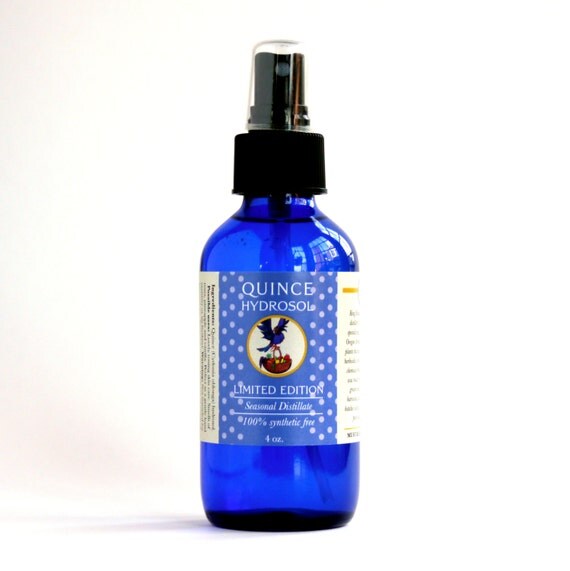 Ring Botanicals Quince Hydrosol: Technically, this is not a floral but a fruit, yet this hydrosol is blissfully complex in scent with notes of rose, pineapple, apple, pear, and vanilla.  Mmmmm.  I gladly spritz my face with this hydrosol several times a day.  I need more faces…
Wing and Prayer Berkeley Perfume: I've had this for a few years now and over time it has matured into a beautifully fragrant masterpiece.  In fact, I'm wearing it today and the jasmine is still singing on my skin.  I went to UC Berkeley for college, so in addition to its glorious jasmine scent, the perfume holds a special heart place given its namesake.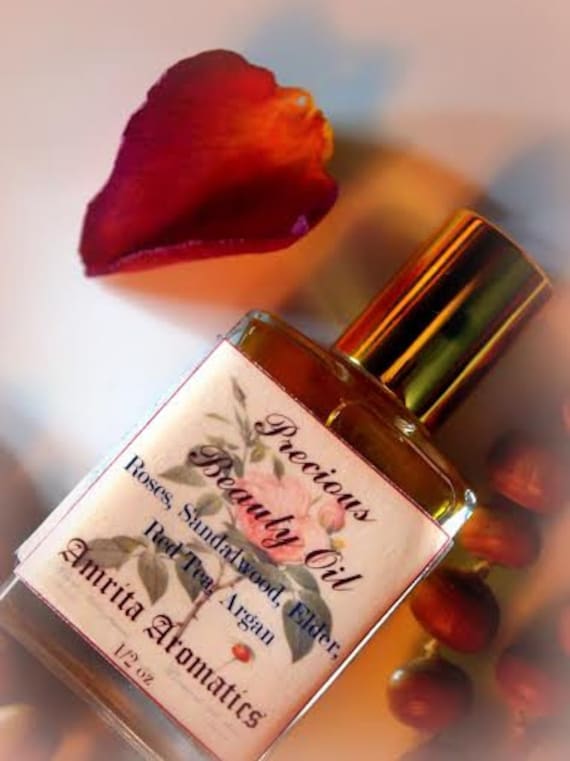 Amrita Aromatics Precious Beauty Oil: My husband purchased this gift for me as a celebration of a major accomplishment, and I adore it.  This treasure nourishes skin with divine botanicals and aromatically pleases with an even balance of the woodsy, resin scents like Sandalwood, Rooibos and Myrrh and the florals of Elderflower, Calendula, and Rose.  Serums and oils get extra points with me when they boast infused oils, and this one does.  I love it dearly and sadly my sweet little bottle is nearing its end.
Eleneetha Aromatics Blissful Jasmine Sandalwood Cream: With Jasmine Sambac, Orange Blossom, and Sandalwood in a base of creamy shea butter and honeyed beeswax, this cream is a delight to use on hands right before bed, when there are no distractions from its beauty, when you can envelop yourself in scent and completely let go.  It's very soft and creamy and melts instantly on skin contact.  Sadly, this is sold out.  I hope that Anastasia brings this one back.
Floral or not, what products are YOU loving this spring?